We're proud to employ a workforce from over 20 different countries. A quarter of our employees are women, and the average experience of our management team members spans ~20 years.

Nationalities of employees
Average experience of senior management

Firmwide female representation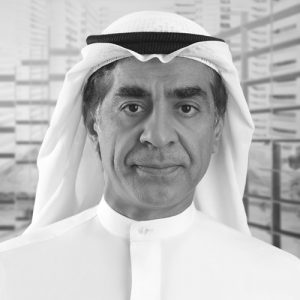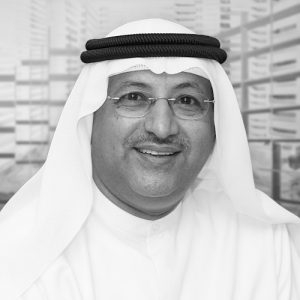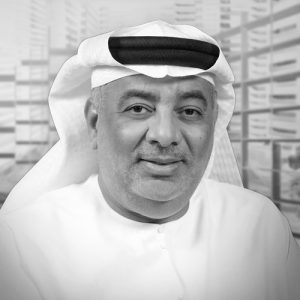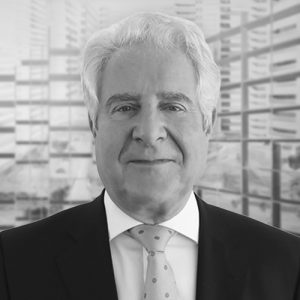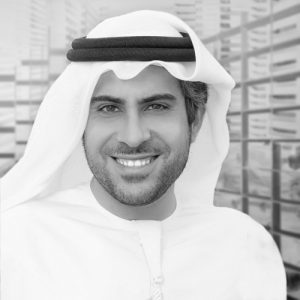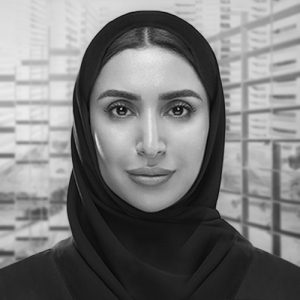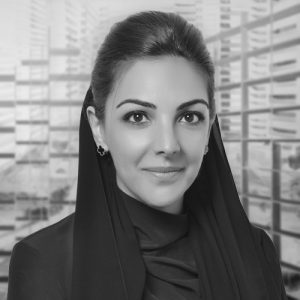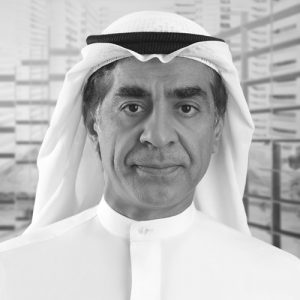 Chairman
Fadhel Al Ali
Fadhel Al Ali is currently Deputy Group CEO & Group Chief Operating Officer of First Abu Dhabi Bank (FAB).
A strategic leader with extensive experience in corporate governance and commercial roles in a variety of business contexts such as start ups, rapid growth, fix-it and turnarounds. Focused on value creation to meet shareholder expectations. Breadth of experience, having worked in multiple industries including real estate, hospitality, investment and banking and having led corporate functional organizations such as Finance, HR, Legal, Business Excellence and Marketing and Communication.
Depth of banking experience in managing the risk to reward tradeoffs in the consumer business products, in setting client service goals and in achieving a profitable portfolio in a competitive working environment. Extensive experience on boards of publicly listed companies across industry sectors.
Prior to joining First Abu Dhabi Bank in 2017, Mr. Al Ali was the Chief Executive Officer of Dubai Holding, a global group with assets of USD 35 billion across 21 countries and interest in 14 economic sectors. Al Ali also served in a number of C-Suite roles at Dubai Holding including as Chief Financial Officer and Chief Operating Officer.
Al Ali started his career at Dubai Municipality in 1987, before joining Citibank in 1989. At Citibank Al Ali quickly rose up the ranks and was appointed as UAE Head of Distribution, before his departure to join Dubai Holding in 2004.
Al Ali is a member of the Executive Committee of First Abu Dhabi Bank and is a board member of its FAB(Suisse) Private Bank SA and Vice Chairman of First Gulf Libya Bank. He is the Chairman of Board of Directors of MIRA Bank, Serbia. He is also the Chairman of Dubai Financial Services Authority, and a board member of Abu Dhabi Development Holding (ADQ).
Mr. Al Ali holds a Bachelor of Science in Industrial and System Engineering from University of Southern California.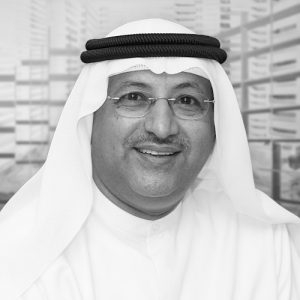 Vice Chairman
Ahmed Bin Braik
Bin Braik is a prominent UAE national banker, Ahmed Bin Braik ranks amongst the senior most finance professionals in the GCC and MENA region. Mr. Bin Braik initially joined Citibank N.A. in 1981 as an Account Officer – Relationship Management. Having held key roles such as Corporate Banking Head and Private Banking Group Head, to then become Business Manager UAE & Gulf, Mr. Bin Braik went on to lead Citibank N.A. UAE & Oman as CEO for 12 years. He established a diversified business in Commercial and Retail to become today a premier institution in the UAE and the first in many areas including leadership in credit cards and winning of Dubai Quality Awards. During his tenure, Citibank N.A. registered an explosive growth in profits from a loss of AED 1 million in 1990, to touch a record AED 150 million.
Most recently, Bin Braik held senior positions within Majid Al Futtaim Holding (MAF) where he worked for nearly 10 years, retiring as the Deputy CEO of the Group Holding Company and a member of the Holding Board. Bin Braik was instrumental in shaping the overall strategy of the business, negotiating key joint ventures and making acquisitions for the Group including the successful signing of the JV Agreement with Orix and JCB International to issue credit cards. During his tenure at MAF, Bin Braik has held various key roles including the Chairman of MAF Ventures, Deputy Chairman of MAF Properties, Board Member of MAF Retail, MAF Trust, CEO of MAF Ventures and Acting CEO of MAF Properties.
Prior to joining MAF, Bin Braik founded and served as CEO of Dubai Bank, the first UAE Bank to be successfully launched in a record time of 4 months, thus creating a new benchmark in delivery cycles as well as sheer innovation in new products and services.
A seasoned industry veteran, he was also Founder Board member of the Dubai International Financial Centre and Dubai Economic Council, as well as a board member of Bank Islam Malaysia, MasterCard Middle East, Emirates Institute for Banking and Financial Studies, Al Masraf Bank UAE, and British Telecom Saudia, as well as Chairman of 3D Consulting.
Bin Braik is a graduate of Leeds University, UK, and is a member of the Association of Accounting Technicians.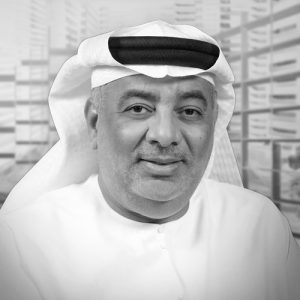 Director
Murshed Alredaini
Murshed Alredaini holds the position of Group CEO of Yas Holding LLC (YHL), a UAE-based holding company with over 60 subsidiaries in the UAE and abroad. In addition to this, he is a Board Member of several companies including Mira Bank, a Serbian commercial bank, part of the United Arab Emirates-based Royal Group conglomerate.
Murshed joined Yas Holding in 2006 as CEO of C4 Advanced Solutions (now an EDGE Group company) and was appointed to Group CEO in 2015. Since this time he has overseen the growth and diversification of Yas Holding's operational capabilities into a range of business sectors. Murshed has expanded the YHL group into nine new markets spanning three continents and multiple countries including Serbia, Morocco, Mauritania, Ethiopia, Sierra Leone, Indonesia, Malaysia, Iceland, Egypt, Jordan. The YHL Group continues to support the UAE's strategic requirements including food security, education, healthcare, and government services.
Murshed had previously served in the UAE Armed Forces for 15 years. He holds a Bachelor Degree in Electronics Engineering from the USA and holds an MBA from the UAE.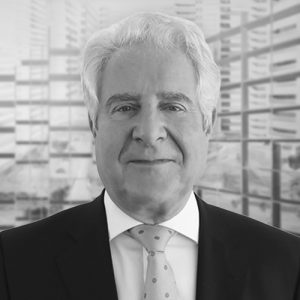 Director
Christopher Ward
Chris Ward has had over 30 years' experience in corporate finance, during which time he has advised on many transactions and capital raisings in a wide variety of sectors and markets.
Chris was an equity partner of Deloitte in the UK from 1979 to 2008 (when he relocated to Dubai), and held a number of roles at various times, including Head of Corporate Finance Advisory in the UK and Global Head of Corporate Finance Advisory. More recently, from September 2008 to May 2011, Chris established and ran the Financial Advisory Services practice of Deloitte in the Middle East, as the Chief Executive Officer of Deloitte Corporate Finance Limited (DFCL), a company regulated by the Dubai Financial Services Authority. In February 2012, he joined the Board of Qannas Investments Limited, and has served as the Company's chairman since then. From September 2014 to April 2018, he served on the Board of Gems Education Group, and chaired the Investment Committee of the Board..
Chris served from 2007 to 2011 as a member of the Board of the Corporate Finance Faculty of the Institute of Chartered Accountants in England & Wales ("ICAEW"). He was the Faculty's Chairman from 2004 to 2008 and during his tenure the Faculty launched the Corporate Finance qualification. Until his move to Dubai, he was a member of the Council of the ICAEW. In 2011, he received the award of 'Outstanding Achievement in Corporate Finance' from the ICAEW.
Chris is a qualified UK Chartered Accountant (a Fellow of the ICAEW) and while at DFCL, was authorised by the Dubai Financial Services Authority to conduct investment business. Prior to moving to Dubai, he was authorised by the UK's FSA. He is a graduate in Commerce & Accounting (B.Sc.) from Southampton University, and is a holder of the Corporate Finance qualification (CF).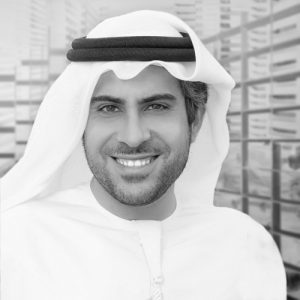 Director
Badr Al-Olama
Badr Al-Olama is the Executive Director of the UAE Clusters unit within Mubadala's UAE Investments platform which has been formed to accelerate the UAE's economic transformation by investing in national champions, fostering vibrant industrial and commercial clusters, and partnering with world-class global organizations.
In addition to his responsibilities in overseeing a diverse portfolio of businesses in multiple sectors spanning across technology, aerospace, and healthcare, Badr is leading a dynamic team that are incubating new sectors and startups to further diversify the UAE's economy, and is also heading the Global Manufacturing and Industrialisation Summit (GMIS) – a pioneering collaborative platform that has been jointly established by the United Arab Emirates and the United Nations Industrial Development Organization (UNIDO).
Badr is the Chairman of Strata Manufacturing (Strata), the Sanad Group (Sanad), and Emirates Post Group, and also serves as a Board Director at Al Yah Satellite Communications Company (Yahsat), Mubadala Health, SHUAA Capital, Oumolat Security Printing, TASIAP GmbH – a joint venture with Daimler AG, as well as a number of automotive and energy joint ventures in Algeria. Through GMIS, Badr also oversees the Mohammed bin Rashid Initiative for Global Prosperity – an open innovation platform that aims to accelerate solutions that solve real world challenges that are linked to the Sustainable Development Goals of the United Nations.
Nominated as a 'Young Global Leader for the Middle East and North Africa Region' by the World Economic Forum in 2016, Badr began his career as a lawyer and holds a degree in Shari'a and Law from the UAE University (2002) as well as an LL.M from Harvard Law School (2005).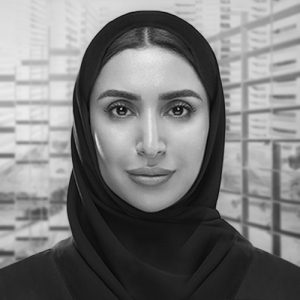 Director
Maha AlQattan
Maha has been leading the HR Function at DP World since March 2017, as Group Chief People Officer. DP World is a leading enabler of global trade and an integral part of the supply chain. From marine and inland terminals, maritime services, logistics and ancillary services to technology-driven trade solutions, DP World's global trade portfolio, has more than 56,000 people in over 50 countries around world.
Maha is an experienced HR professional, who is passionate about driving strategic business value through culture, performance management, talent development, rewards, and technology. Maha has a wealth of international experience, introducing HR led solutions in the Americas, Europe, Asia, Africa, and the Middle East across different industries, including Property Development, Healthcare, Power Generation Services, Ports, Logistics and Trade. Throughout her career, Maha has led several business integration and transformation processes at a global, regional, and local level, including Alstom (GE's largest industrial acquisition), Jafza, Dubai Dry Docks, P&O Ferries, Unifeeder, and Nakheel's Northern Project.
Since joining DP World in 2017, Maha has driven the HR transformation from more traditional HR practices to agile ways of working, she has led cultural change through introducing DP World Principles, a stronger Performance Management Model, redefined Reward strategy, and deployed Leadership Development Programs at different levels. Maha has also led the capability building to support DP World's new business ventures in Logistics and Technologies. She has also been a great supporter of introducing AI applications across the business to improve productivity. Maha is also a board member for companies located in Dubai, India and Turkey, like Dry Docks World Dubai LLC, Hindustan Ports Private Ltd (SCO), DP World Yarimca and Member of the Board of Trustees for the Université Panthéon Assas (Paris II).
Maha has a master's degree in Industrial and Labour Relations, from Cornell University (USA) and a Bachelor of Business Administration in Management and Human Resources from the University of Wisconsin-Madison, where she was awarded the Undergraduate Excellence Award for academic achievement. She is also a graduate of the Mohammed Bin Rashid Centre for Leadership Development Promising Leader's program run by Duke University and INSEAD.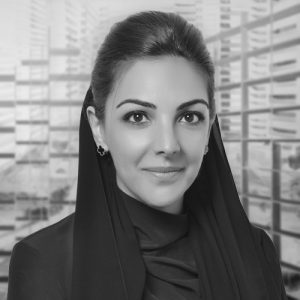 Director
Lamis Al Hashimy
Lamis Al Hashimy is the Co-Founder of Palmade®, a UAE initiative aimed to replace single-use plastics through a new biodegradable composite that uses date palm biomass. The company's mission is to create a new economy around palm made products that help our society make conscious choices about how we consume and live in harmony with our natural world.
Lamis is a seasoned finance professional who has held senior positions in the fields of Finance, Investor Relations and Corporate Governance. At Dubai Holding, for more than decade, Lamis set up and led the Investor Relations and Corporate Governance Departments. She participated in global road shows to raise funding for Dubai Holding and its subsidiaries, assisted in the management and refinancing of debt structures, and led discussions with rating agencies, investors and stakeholders. She also played a leading role in institutionalizing independent boards of directors for Dubai Holding and its subsidiaries.
Since 2014, Lamis is a founding Board Member of the Milele Zanzibar Foundation, a non-profit, non-governmental organization founded by a group of concerned global citizens with the aim of ensuring the sustainable development and improved quality of Zanzibari communities. With an endowment of $15m, the organization is helping to accelerate progress in the areas of health, education and livelihood opportunities.
In her earlier career, Lamis built her international expertise at top firms such Deloitte in Boston, Massachusetts and Morgan Stanley in London, UK.
Lamis holds a Bachelors and Master Degree of Science in Accounting from the Carroll School of Management at Boston College in Massachusetts, USA.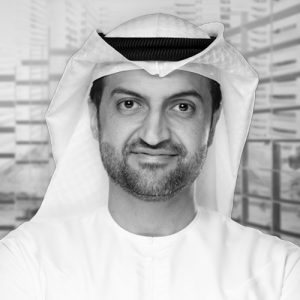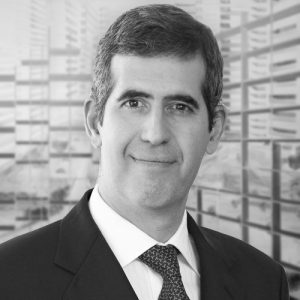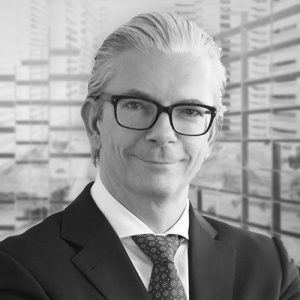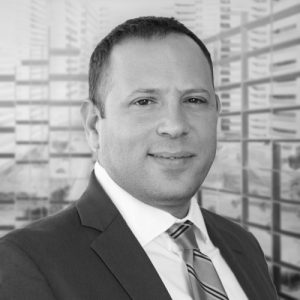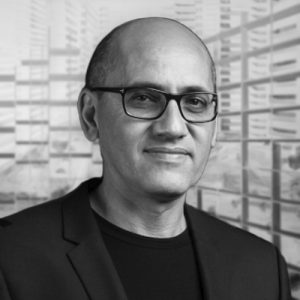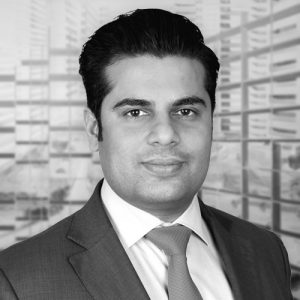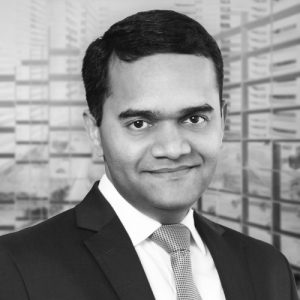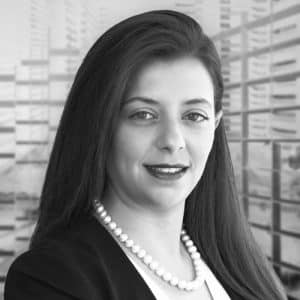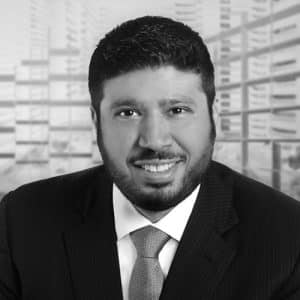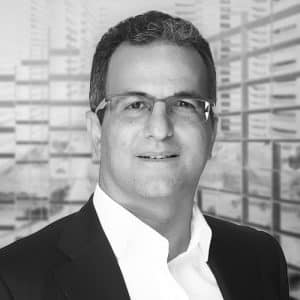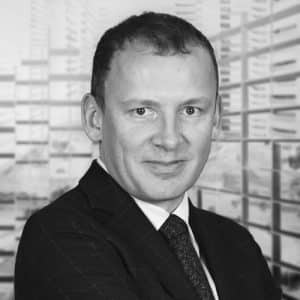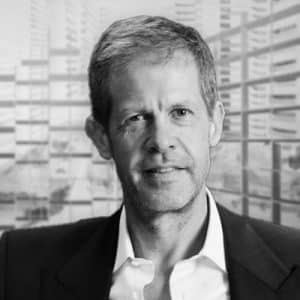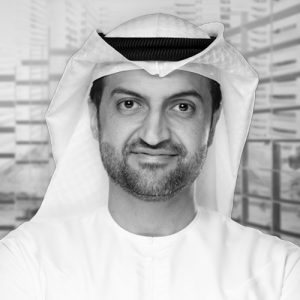 Group Chief Executive Officer
Jassim Alseddiqi
Jassim Alseddiqi is the Group Chief Executive Officer of SHUAA Capital, the leading asset management and investment banking platform with c. USD 13 billion in assets under management.
Jassim is known for his dynamic and innovative approach, having pioneered many investment strategies in the region. He is currently the Chairman of GFH Financial Group, Islamic Arab Insurance Company (SALAMA), Eshraq Investments, Khaleeji Commercial Bank and The Entertainer. He also serves on the boards of First Abu Dhabi Bank (FAB), ADNOC Distribution, Dana Gas and Abu Dhabi Chamber of Commerce and Industry.
Jassim holds a BSc in Electrical Engineering from the University of Wisconsin-Madison and an MSc in Electrical Engineering from Cornell University. He has also served as a noted lecturer at the Abu Dhabi-based The Petroleum Institute.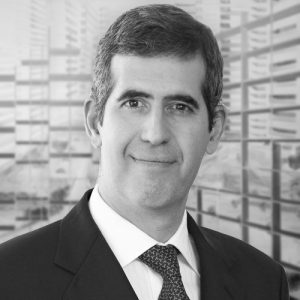 Group Chief Operating Officer
Bechara Raad
Bechara is the Group Chief Operating Officer responsible for overseeing the Group's support and operational functions and ensuring timely provisions and allocation of human, financial and physical resources. Bechara has nearly 30 years of professional experience, having held several senior positions in the financial services industry, including Chief Operating Officer at Credit Suisse for the Middle East and Africa and Chief Operating Officer at Audi Capital in Saudi Arabia. He also has extensive experience in hi-tech firms and entrepreneurial ventures.
Bechara holds degrees from the American University of Beirut (BE '89), Virginia Tech (MS '90), and INSEAD (MBA '95D).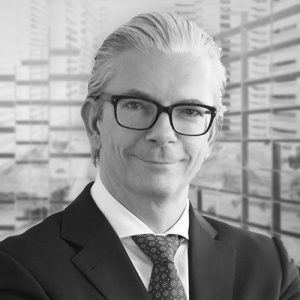 Group Chief Financial & Risk Officer
Joachim Mueller
Joachim is the Group Chief Financial & Risk Officer responsible for driving operational excellence across the Group's Finance, Treasury, Tax and Investor Relations functions as well as for providing budgeting, decision-making and reporting support to the Group's portfolio companies.
Joachim has more than 20 years of international experience across Investment Banking and Finance. Prior to joining the Group, Joachim held several senior positions at Deutsche Bank in Frankfurt and London, including CFO for EMEA and Group Head of Investor Relations. Earlier, Joachim was a top ranked sell-side equity research analyst at JP Morgan, HSBC and Credit Agricole Cheuvreux in London and Frankfurt.
Joachim holds an MSc in Investment Management from Cass Business School London, and Bachelor degrees in European Business Studies from Manchester Metropolitan University and University of Applied Sciences Bochum. He was also a guest lecturer at the Ludwig Maximilian University Munich's Institute of Strategic Management.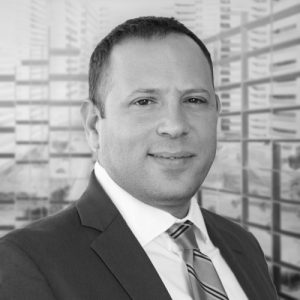 Group Chief Legal & Compliance Officer
Bachir Nawar
Bachir is the Group Chief Legal & Compliance Officer of the Group and manages the multijurisdictional legal and compliance requirements of the business.
With over 18 years of experience, Bachir focuses on transactional cross border work, strategic distressed opportunities and contentious matters. He is known for his expertise in the area of shareholder activism, he specializes in governance improvement while implementing portfolio turn-around strategies.
Bachir holds an LLB from Saint Joseph University, Beirut, Lebanon.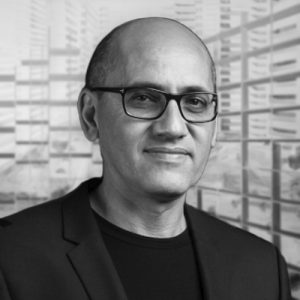 CEO of Real Estate
Walid El-Hindi
Walid El-Hindi is the CEO of Real Estate of SHUAA Capital, responsible for managing SHUAA's significant real estate portfolio and activities across the value chain and multiple geographies. His role will encompass driving further growth in the Group's real estate platform.
Walid brings with him a wealth of experience in the real estate sector spanning over 25 years. Previously, he spent five years as CEO at IMKAN Properties where he led the establishment and growth of the company into one of the leading property developers in the Middle East. During this time, he was responsible for building a portfolio of developments now valued at over AED 100 billion and comprising 26 projects across six countries. Walid was also a board member and Managing Director of IMKAN Misr, a board member of IMKAN Maroc, as well as a board member of HHRM, an international hotel management company.
Prior to this, Walid worked as Chief Development Officer for Emaar Misr and managed an international portfolio of developments with a value of more than USD 12 billion. He began his career as an architect and real estate developer in the United States.
Walid holds a Bachelor of Architecture degree from the University of Minnesota, where he also subsequently taught architecture as an adjunct faculty member.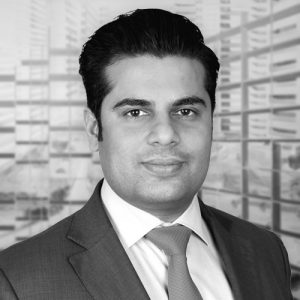 MD, Head of Investment Banking
Fawad Tariq Khan
Fawad is the MD, Head of Investment Banking at SHUAA Capital psc, the DFM-listed entity and a leading asset management and investment banking platform with c. USD 13 billion in assets under management.
Fawad is responsible for SHUAA Capital's advisory, capital markets and credit business lines.
Fawad also serves on the Board of Directors of Northacre-London and NCM a global FX and commodities platform.
Fawad started his career with Deloitte based out of London before joining the Dubai office where he helped set up its Middle East debt advisory practice.
He holds an MSc in Business Studies from UCD Smurfit Business School and a BSc in Computer Science from University College Cork. Fawad also served with the Irish Reserve Defence Forces in the military police.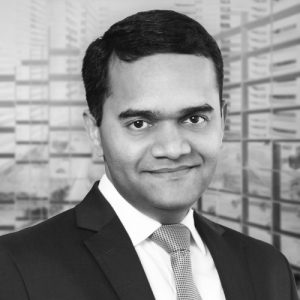 MD, Head of Public & Private Markets
Ajit Vijay Joshi
Ajit is the MD, Head of Public & Private Markets. He is also the investment manager of Goldilocks Investment Company Limited, an investment fund launched in 2015. Goldilocks has a mandate to invest in listed equities by taking a constructive activist role and unlock value.
Ajit joined the Group in August 2014 and has over 16 years of professional experience in technology consulting, equity research, investment banking and investment management.
Prior to joining the Group, Ajit worked with Bank Muscat's investment banking team where he advised and executed equity and debt advisory transactions across GCC's petrochemicals, contracting, oil gas services, marine and hospitality sectors.
Ajit holds a Bachelor of Engineering degree in Computer Engineering and holds an MBA from Indian Institute of Management Lucknow.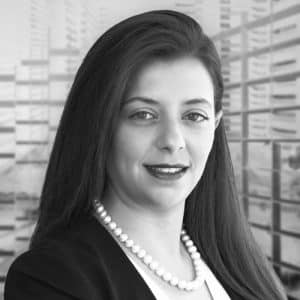 Head of Debt
Natasha Hannoun
Natasha is the Head of Debt.
She has broad experience in advisory, origination, structuring and execution across multiple asset classes including Private Equity and Debt Investments, Real Estate and Fixed Income.
Over the last five years, in her previous role as a Director with the Private Debt platform of the Group, she has structured over USD 7 bn in financing including last mile and mezzanine financing.
Prior to joining the Group in 2014, Natasha was part of the Corporate Finance and Debt Advisory team at Deloitte Corporate Finance Advisory in Dubai.
Natasha holds an MSc in Physics and Mathematics from the University of Bristol in the UK with a year at University of Bologna, Italy.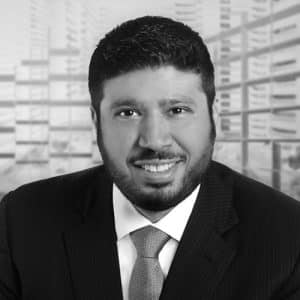 MD, Head of Client Coverage
Rehan Pathan
Rehan Pathan is the MD, Head of Client Coverage at SHUAA Capital, responsible for executing Shuaa's client experience vision and capital raising activities across the firm's client base and business lines.
Rehan has 25 years of professional experience in the financial sector, the last 14 years of which have focused on establishing and managing client and fundraising functions with global mandates in leading GCC Investment firms, after having started his career with leading Global Investment firms.
Prior to joining SHUAA, Rehan was Head of International Coverage for Saudi Arabia's Largest Independent Investment firm, Jadwa Investment. As part of this responsibility, he led the establishment of Jadwa Investment DIFC Ltd. and served as its full time Senior Executive Officer and a Member of its Board of Directors. Prior to that Rehan established and led the International Sales Division at NCB Capital (now SNB Capital).
Before moving to leadership roles with regional players, Rehan started his career in manufacturing with an ALCOA subsidiary in Bahrain in 1995 and then moved to the financial industry in 1997 with Global Banks such as ABNAMRO Bank and Deutsche Bank until 2009.
Rehan holds a B.Sc. in Management from the University of Bahrain, an MBA with a specialization in Islamic Finance from Bayes (formerly CASS) Business School at CITY, University of London and a LLM in International Law from Sorbonne-Assas International Law School.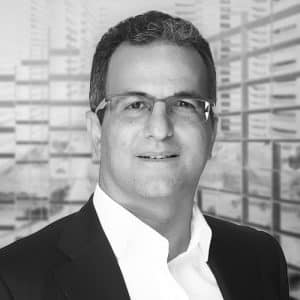 Chief Digital Officer
Hadi Raad
Hadi Raad is Chief Digital Officer of SHUAA Capital with a mission of setting up and leading a new vibrant and lean Fintech to develop and grow SHUAA's digital propositions in the market.
Before joining SHUAA, Hadi was Vice President and Regional Head of Digital Solutions for Visa Inc. in Central Europe, Middle East, and Africa.  Prior to that, Hadi was Head of Products Marketing at Google in Emerging Arabia, and before that, Hadi served as Principal of Booz & Company digital media, telecom, and technology practice in the Middle East. Earlier in his career, Hadi was engaged in the launch of some of the very first internet access and e-commerce startups in the Middle East.
Hadi holds both a Bachelor in Engineering in computers and communication, and a Masters in Engineering Management from the American University of Beirut. He also holds an MBA with high honors distinction from University of Chicago, Booth School of Business.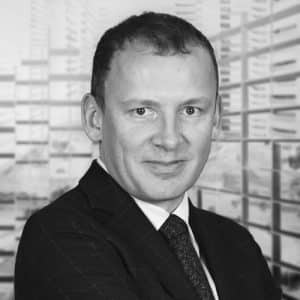 Head of Internal Audit
Olivier Brochard
Olivier has close to 20 years of experience within the investment fund and asset management industry. Prior to joining the Group, he was for 14 years at State Street where he served as EMEA Internal Audit Director responsible for State Street's asset management arm. Olivier was also the Head of Audit for State Street Banque France, a function that he had established in 2008. Prior to State Street, Olivier was at Deloitte Luxembourg where he led various audit assurance projects for large investment funds and private banks.
Olivier holds a German and French double degree from ESB Reutlingen and Reims Management School. He also holds two international certifications: Certified Internal Auditor (CIA) and Certified Risk Management Assurance (CRMA).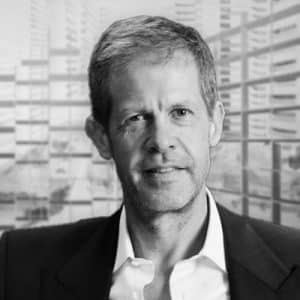 CEO – Northacre
Niccolo Barattieri Di San Pietro
Niccolo is the Chief Executive Officer of Northacre, where he is leveraging over 25 years' experience in finance and real estate. After spending several years alongside Est4te Four's Partners (who built their reputation in Milan by creating, arguably, the largest fashion quarter in the world), Niccolo helped Est4te Four to transform from a developer to a global real estate advisor with developments in Milan, London, New York and Los Angeles.
Prior to this he was the head trader for Theorema Asset Management, a USD 600 million European Equity Hedge Fund.