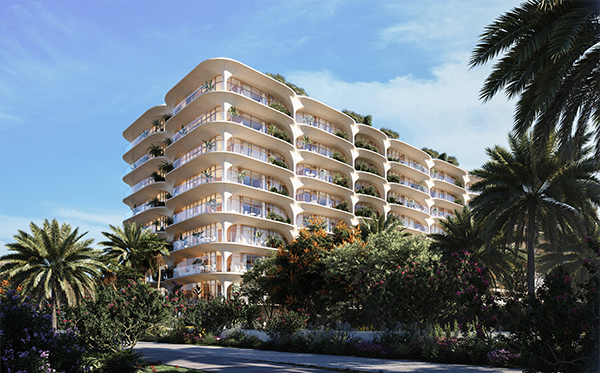 SHUAA Capital psc (DFM: SHUAA), the region's leading asset management and investment platform through its real estate development arm, Northacre, announced today that its new residential project "Ocean House" on the iconic Palm Jumeirah has experienced record demand.
Ocean House was launched in partnership with Ellington Properties and Sol Properties and showcases SHUAA's real estate investment strategy and Northacre's expertise in creating upscale residences that respond to untapped potential in the market. The nine-storey Palm Jumeirah property comprises two to six-bedroom units as well as duplexes set within a resort-style ambience. The project features 88 units incorporating elements suited for modern living, reflecting the archipelago's lavish lifestyle.
Additionally, the commencement of enabling works on the Ocean House marks a significant milestone in the development process, signalling the project's timely progress and reiterating SHUAA's expertise in delivering world-class luxury properties.
The successful trajectory of the Ocean House project stands testament to SHUAA's robust real estate strategy, delivered through its real estate development arm, Northacre. The company remains committed to exploring further opportunities in the property market. By focusing on high-quality developments that deliver strong returns, SHUAA aims to continue generating value for investors and shareholders.
Otto Dreyer, Chief Development Officer at Northacre said: "We are pleased to see the Ocean House project gain momentum, driven by strong sales and solid demand. The property is an embodiment of the elegance that Palm Jumeirah living offers and was received with great enthusiasm by local and international buyers alike, making it one of the most valuable upscale residences in the area."
Fawad Tariq Khan, Group Chief Executive Officer of SHUAA Capital said: "SHUAA's robust real estate investment strategy underpins our commitment to increasing value for shareholders. Bolstered by a proven track record of generating outstanding returns for our investors, we remain steadfast in our pursuit of high-growth projects that capitalise on untapped market potential and drive exceptional outcomes."
Northacre, London's leading super-prime developer with more than 30 years of experience in creating exceptional housing, is a subsidiary of Dubai-based SHUAA Capital. Currently, SHUAA and Northacre are involved in the development of a diverse and unique portfolio of projects in the UK and the GCC valued at more than USD 3.6 billion. Last year, Northacre announced the project completion of The Broadway, a USD 1.5 billion+ contemporary residential and mixed-use development with unrivalled views across Westminster and St James's Park in London.